After many years of hard work the day has come to officially release the first complete version of the Dutch Armed Forces module for Arma2:CO. All that needed to be done has been done with just a few loose ends left that dont stand in the way for you to be able to use this mod to its fullest potential. Therefore without any further abdue."
It gives me great pleasure to introduce to you the Dutch mod for Arma2 in all its glory
!". Everyone enjoy this virtual presentation of the Dutch Armed Forces...Peace!
v1.00 (06-05-2016)
-added: [MP] Op. Irene, Indian and Hit & Run By TangoDown DAF Edit.
-added: [MP] [ACE] COOP 09 WARPIG By Kolmain DAF Edit.
-added: [MP] XTRA Operation Sandbox DAF edit.
-added: loading screens & music variant
-added: Bushmaster PWS ECM Mag58 APC
-added: officer berret & powerGenerator (15kW)
-added: firedep., red cross, NAVO, EU & Unit. Nations flags
-added: M113 ACAV & ambulance versions
-added: KLM tow tracktor goldhofer & AH-64 mini A2 maps
-added: ground crew orange jacket & firefighter with helmet
-added: LandRover Fire Dep. & ambulance
-added: Wolf GD240 desert camo & grafitti NS train
-updated: Wolf GD240 & G250 textures & config typo
-updated: LandRover & Scania EMS textures
-updated: ANWB Bus & ground grew green jacket textures
-updated: the Fox texture corruption & fennek missing config
-updated: replaced A319 army > civil version
-updated: pilatus smoketrail script
-updated: C-130 DAF cargo positioning & m2 ammobox texture
-updated: vehicle weapon cargo & Bo105 random numbers removed
-updated: apache demopilot texture & missing AH-64 icon
-updated: sakusun brithness increase
-updated: [MP] Insurgency params & F-16 CAS added
-updated: moved men and woman to daf soldier/woodland/desert class
-updated: consolidated readmes into documents xml
-updated: all "Item listed twice" & lots of "updating bassclass" errors
-updated: some unit names / vehicle classnames & duplicate files removed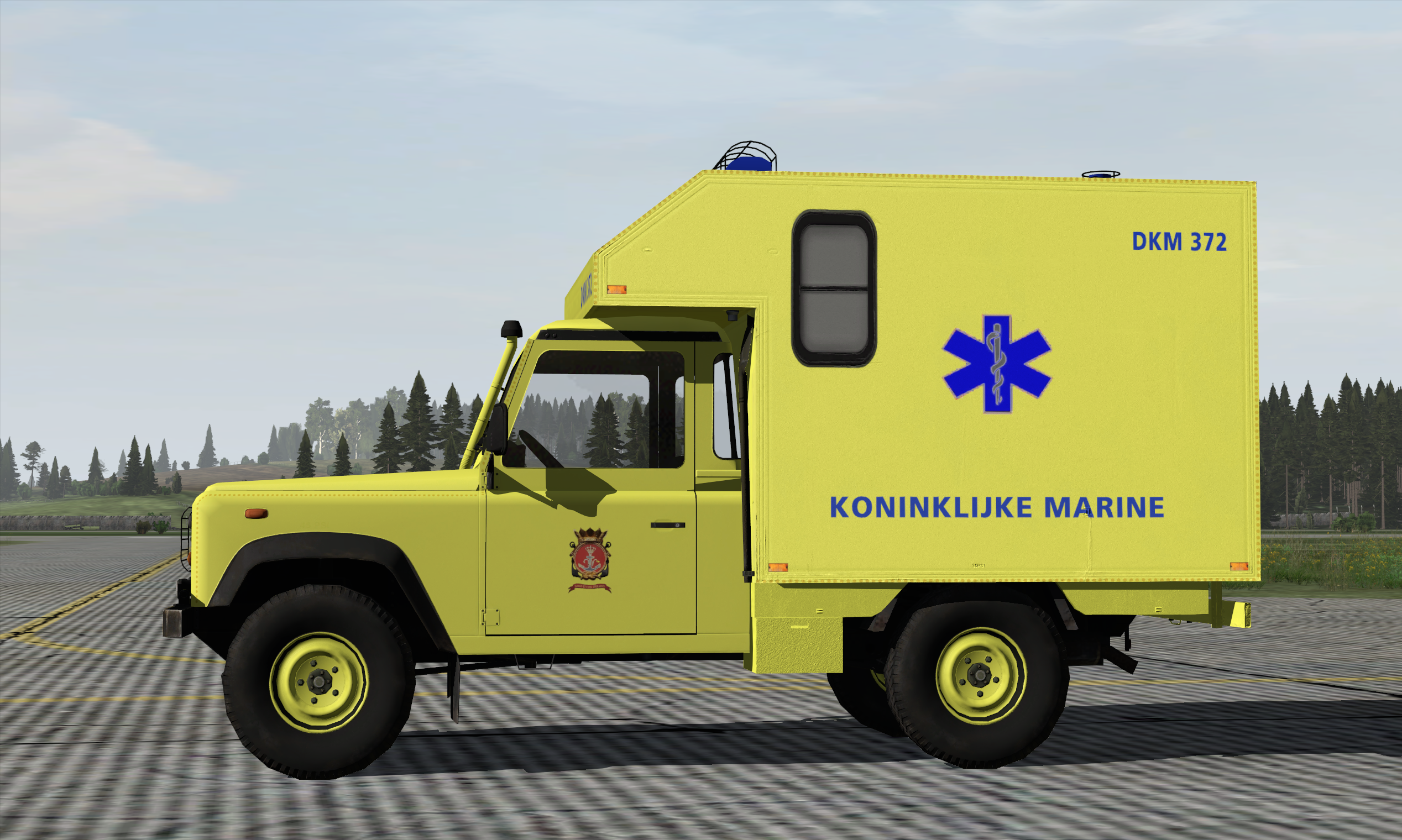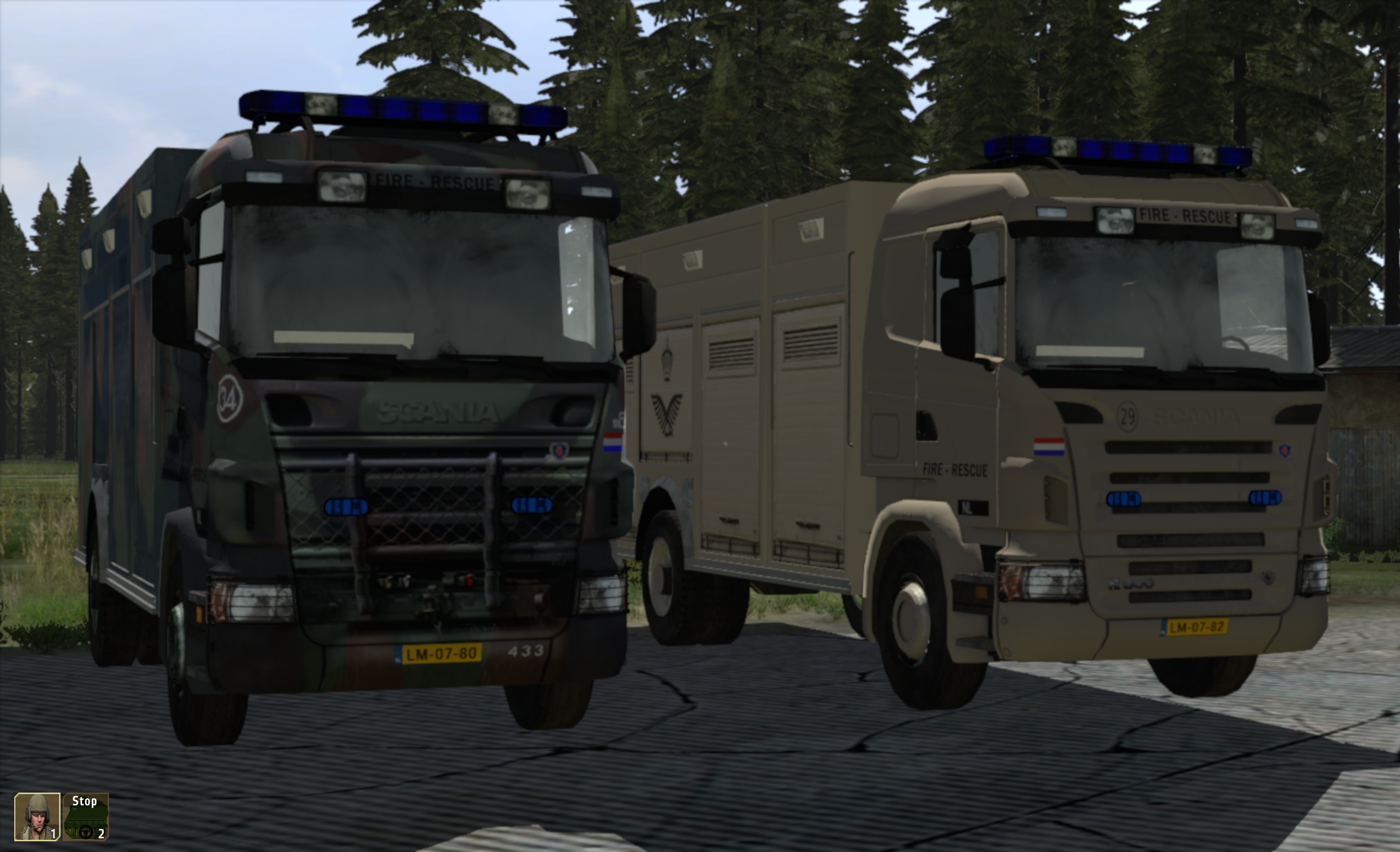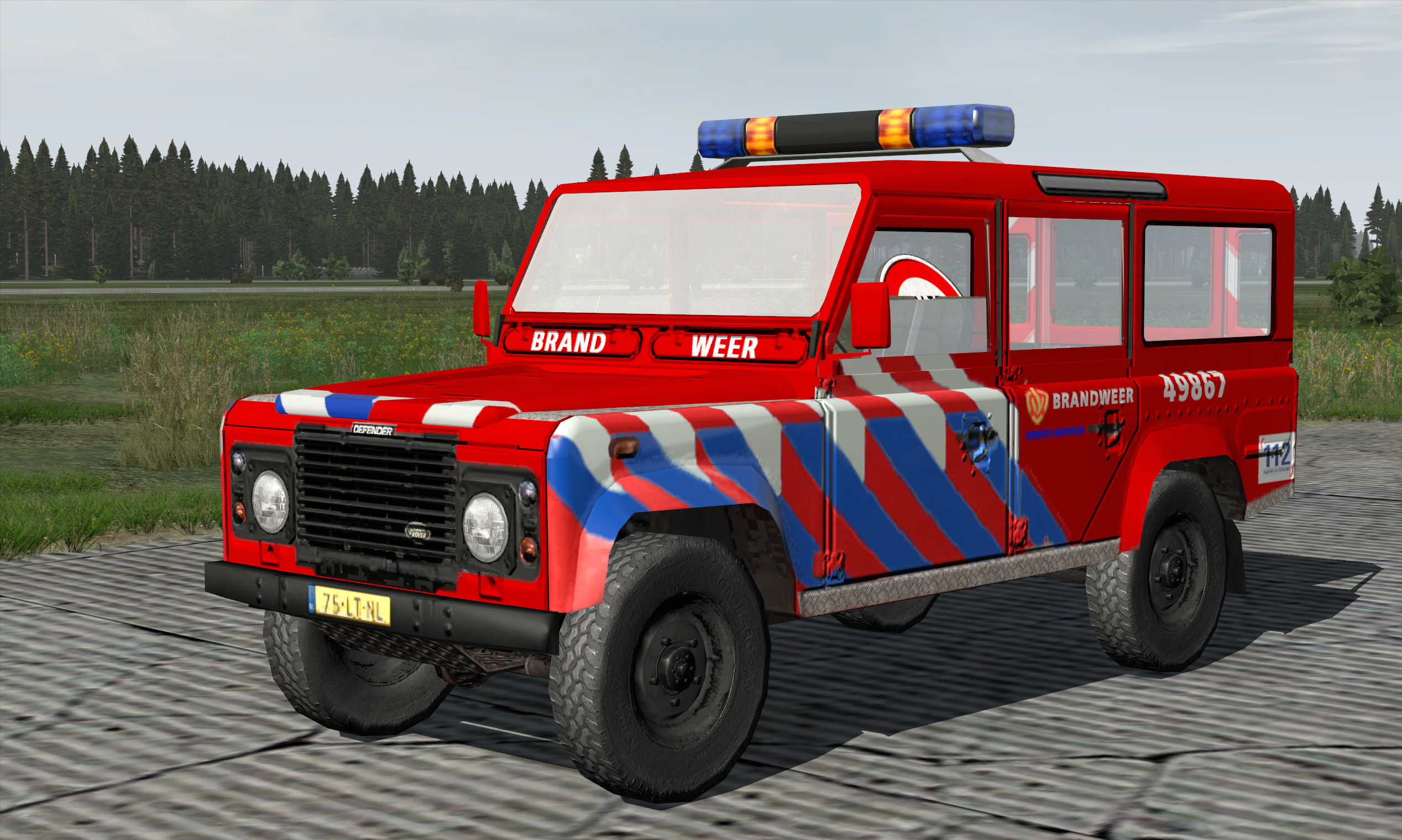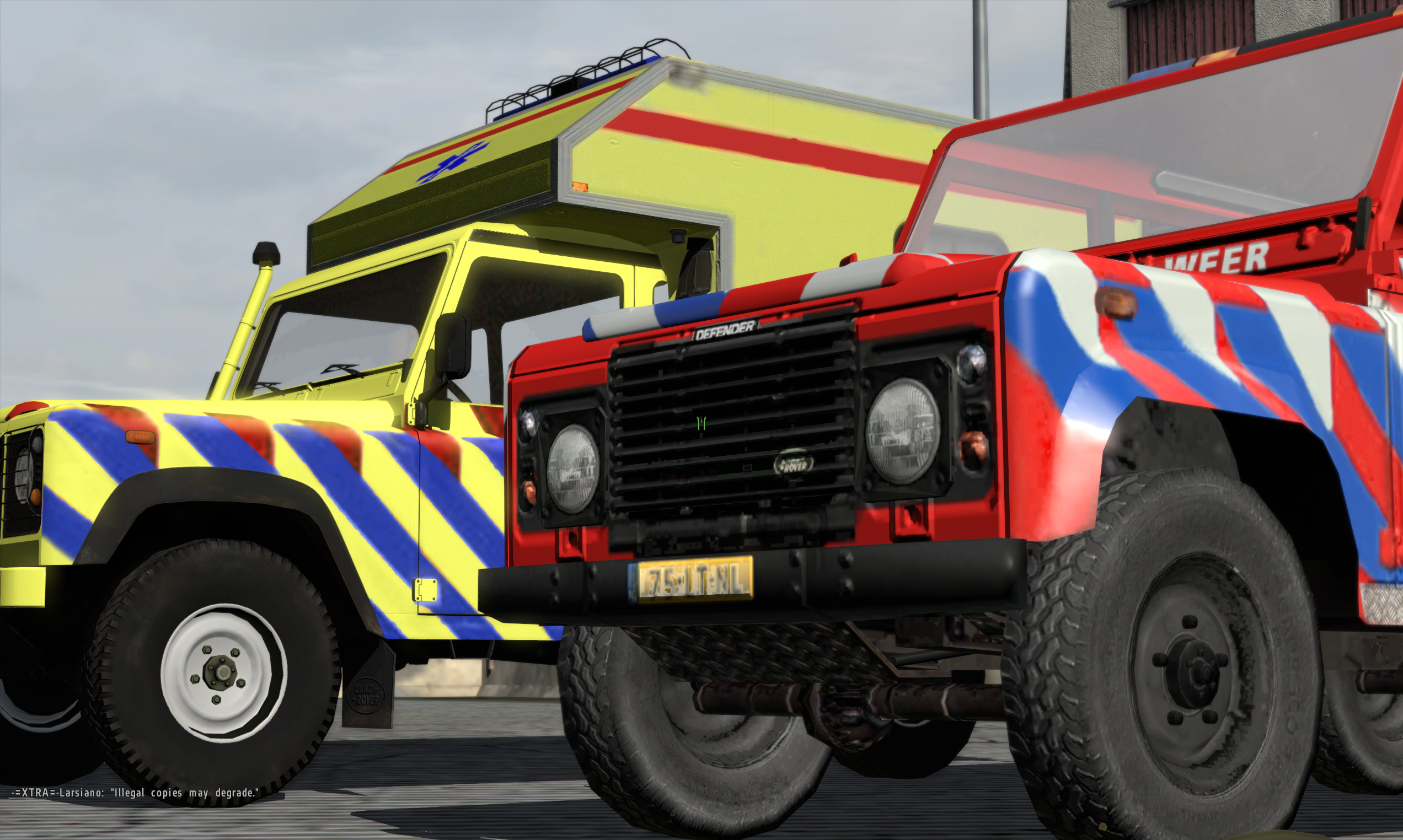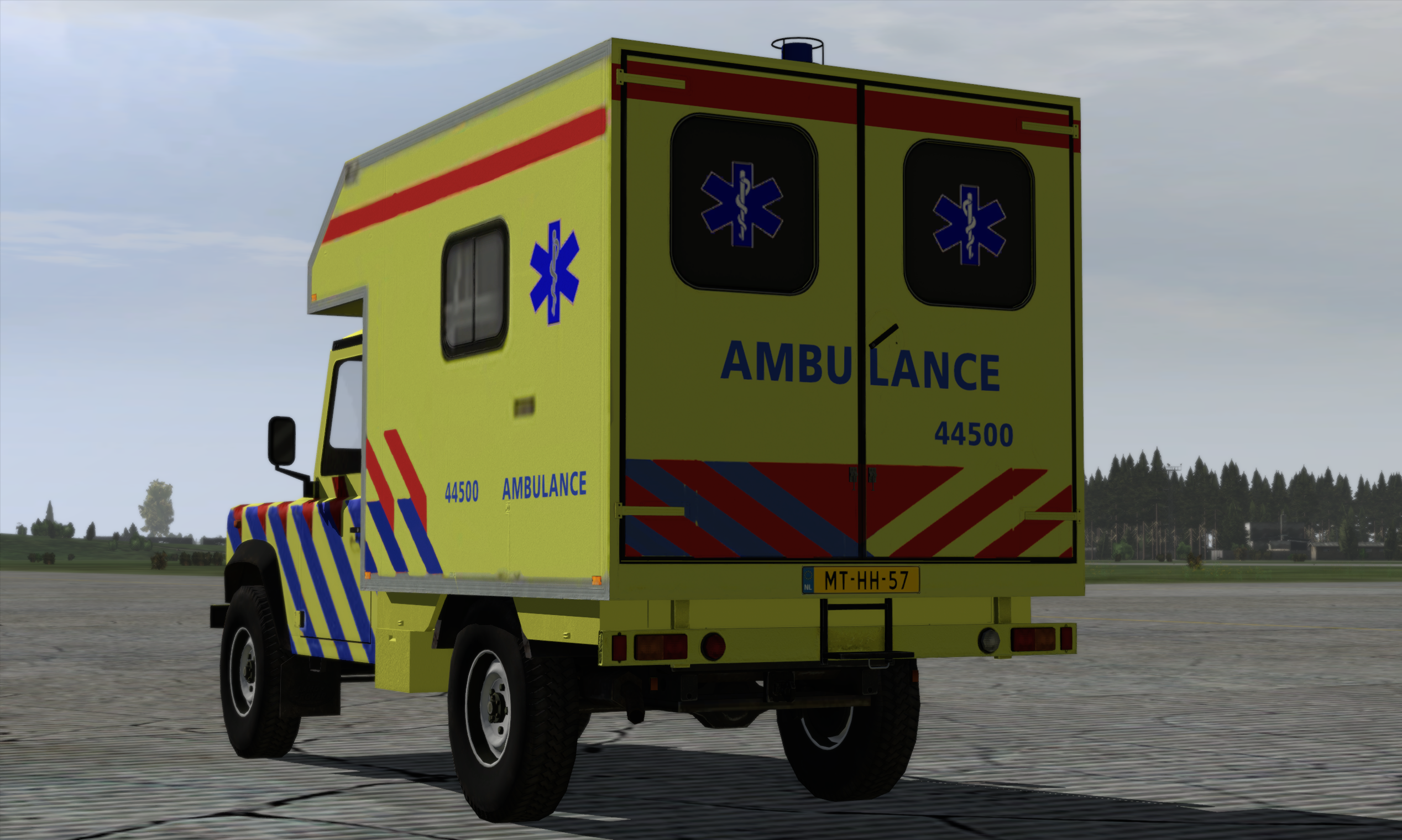 Added 1 minute later: