# BroBeans : I'm not usually a fan of it, but it might be worth trying out A3Launcher or use the launcher server browser to connect, this ensures you have all the correct mods.


are you running cup core and cup maps?

I am using the A3Launcher. Yes, both CUP Core and CUP Maps.
And now I tried to join an Exile server on the map Altis - a server who only required the Exile mod - but when I tried to join the game this shows up: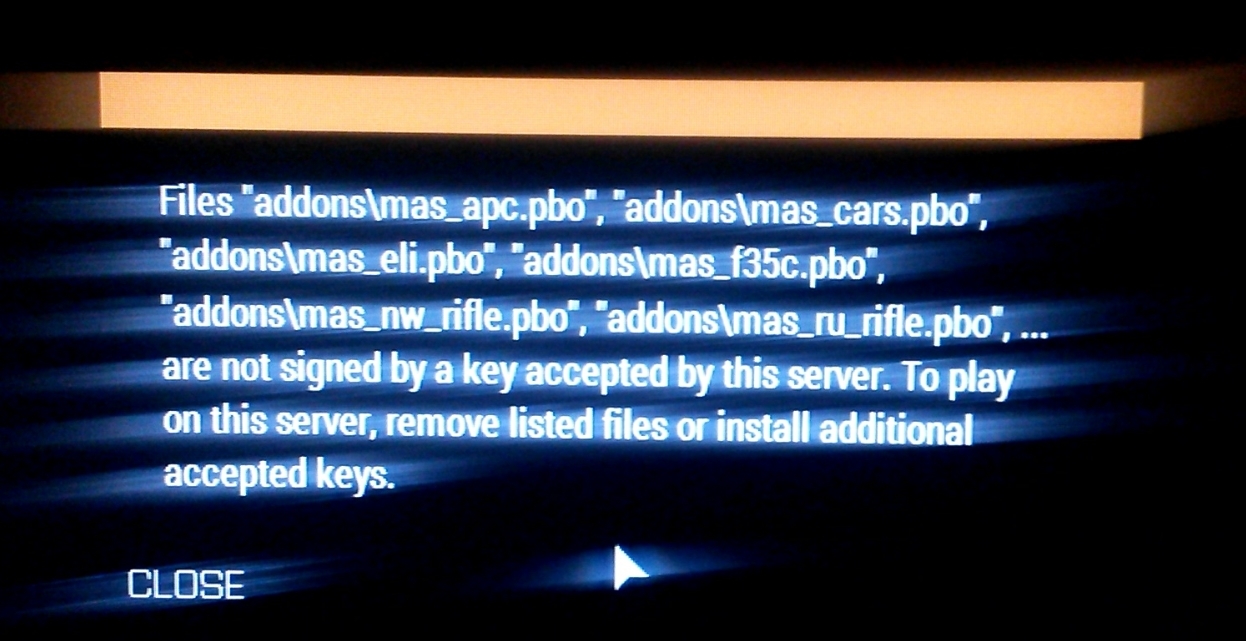 * sorry for the quality, I had to take it with my phone.