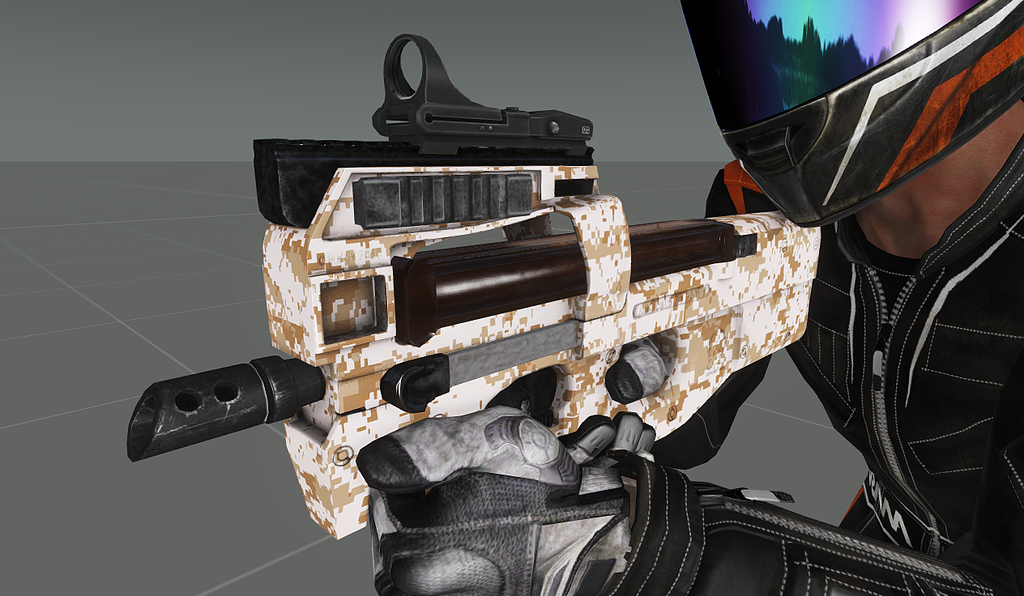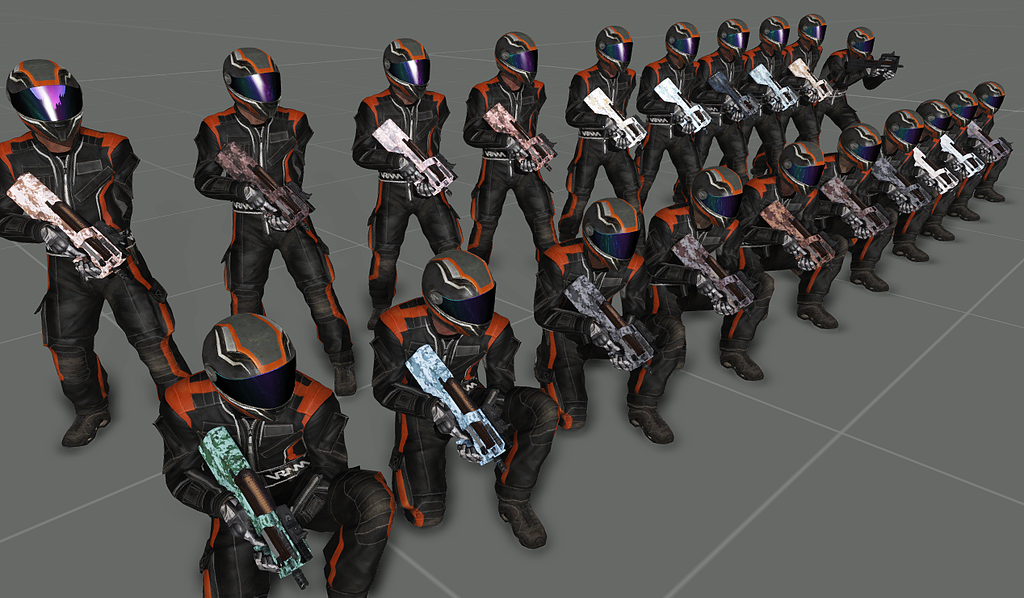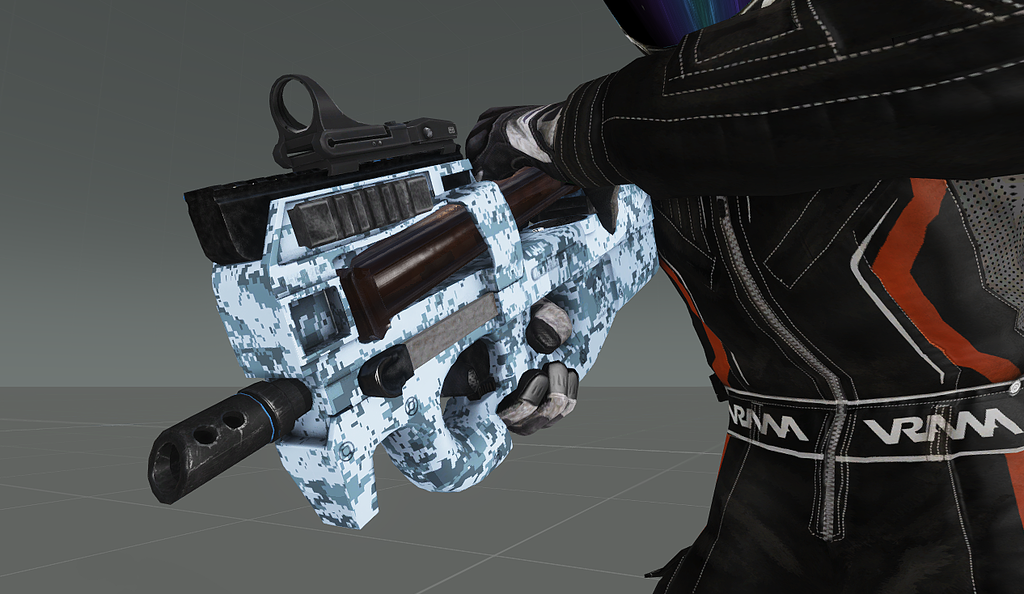 Description:
This addon provides to the game a rifle model based on the original FN P90 manufactured by FN Herstal.
Features:
- Custom reloading animation
- 50rnd Magazines (Ball & Red Tracers)
- 54 skins
Usage:
It's not necessary to have all the pbo files installed
, thus you can have only 2 skins installed without any problem.
Only the base pbo is necessary, the other ones can be removed from the folder saving disk space usage.
--CHAKRA FN P90 SUPPLY BOX:
You can find the item "ChAkrA FN P90 Supply Box" in the editor
Units > Empty > Ammo > ChAkrA FN P90 Supply Box
--CLASSNAMES:

Chakra_fnp90_supplyCrate
chakFNP90_50rnd_skin1
chakFNP90_50rnd_skin2
chakFNP90_50rnd_skin3
chakFNP90_50rnd_skin4
chakFNP90_50rnd_skin5
chakFNP90_50rnd_skin6
chakFNP90_50rnd_skin7
chakFNP90_50rnd_skin8
chakFNP90_50rnd_skin9
chakFNP90_50rnd_skin10
chakFNP90_50rnd_skin11
chakFNP90_50rnd_skin12
chakFNP90_50rnd_skin13
chakFNP90_50rnd_skin14
chakFNP90_50rnd_skin15
chakFNP90_50rnd_skin16
chakFNP90_50rnd_skin17
chakFNP90_50rnd_skin18
chakFNP90_50rnd_skin19
chakFNP90_50rnd_skin20
chakFNP90_50rnd_skin21
chakFNP90_50rnd_skin22
chakFNP90_50rnd_skin23
chakFNP90_50rnd_skin24
chakFNP90_50rnd_skin25
chakFNP90_50rnd_skin26
chakFNP90_50rnd_skin27
chakFNP90_50rnd_skin28
chakFNP90_50rnd_skin29
chakFNP90_50rnd_skin30
chakFNP90_50rnd_skin31
chakFNP90_50rnd_skin32
chakFNP90_50rnd_skin33
chakFNP90_50rnd_skin34
chakFNP90_50rnd_skin35
chakFNP90_50rnd_skin36
chakFNP90_50rnd_skin37
chakFNP90_50rnd_skin38
chakFNP90_50rnd_skin39
chakFNP90_50rnd_skin40
chakFNP90_50rnd_skin41
chakFNP90_50rnd_skin42
chakFNP90_50rnd_skin43
chakFNP90_50rnd_skin44
chakFNP90_50rnd_skin45
chakFNP90_50rnd_skin46
chakFNP90_50rnd_skin47
chakFNP90_50rnd_skin48
chakFNP90_50rnd_skin49
chakFNP90_50rnd_skin50
chakFNP90_50rnd_skin51
chakFNP90_50rnd_skin52
chakFNP90_50rnd_skin53
chakFNP90_50rnd_skin54

REQUIREMENTS (EXTRA ADDONS REQUIRED):
ASDG Joint Rails
http://www.armaholic.com/page.php?id=23242
Changelog:
v 1.0
- First release
Credits & Thanks:
Glinbijd Studio – 3D Modelling, Animations, Texturing, In-game integration, sounds.
END USER LICENSE AGREEMENT:
- FEEL FREE TO USE THESE ADDONS IN ANY MISSION, ANY MOD, ANY SERVER.
- Have fun!
DOWNLOAD:
https://www.dropbox.com/s/mzdm3yu0scsusnh/ChAkrA_FN_P90_v1.0.rar?dl=0
______________________________________________________________________________________________