BIG UPDATE: Defunkt made me an invisible pond. I just tested it and here's what we have now:
Some screenies: (as you can see, as I look down, you can no longer see the surface of the pond!)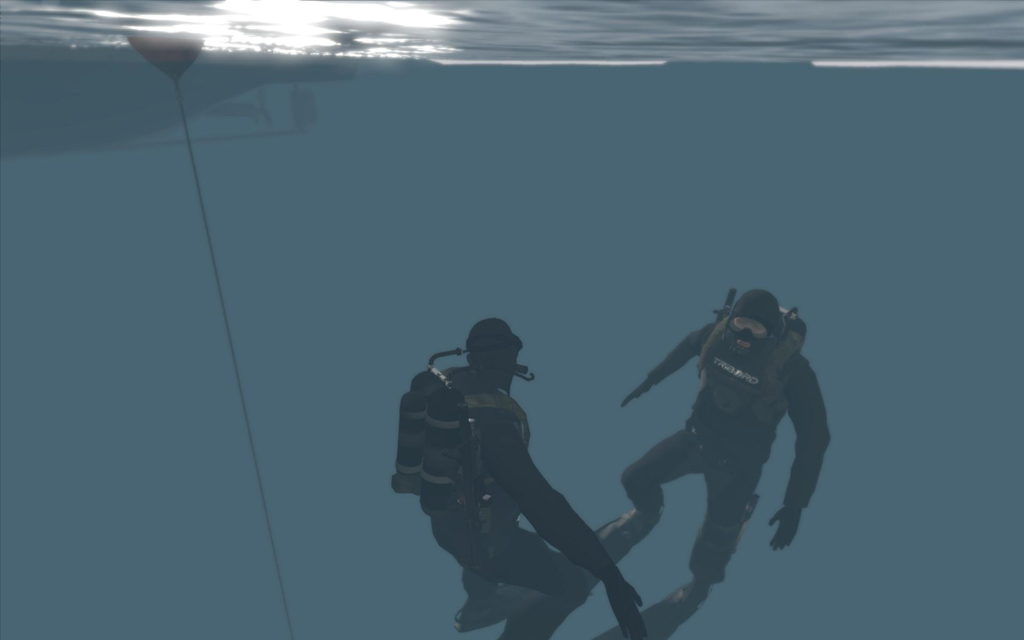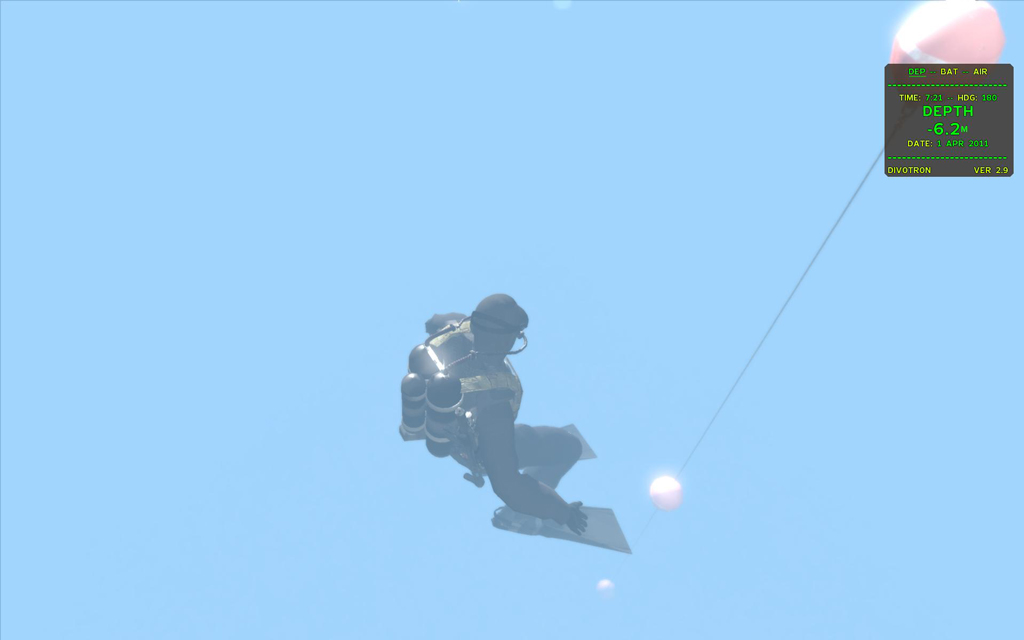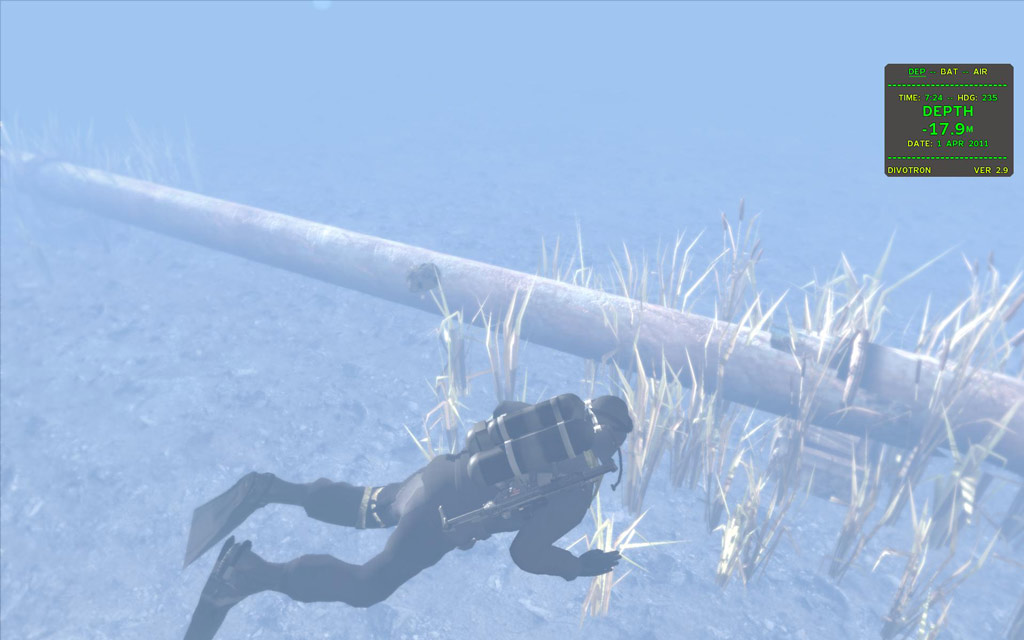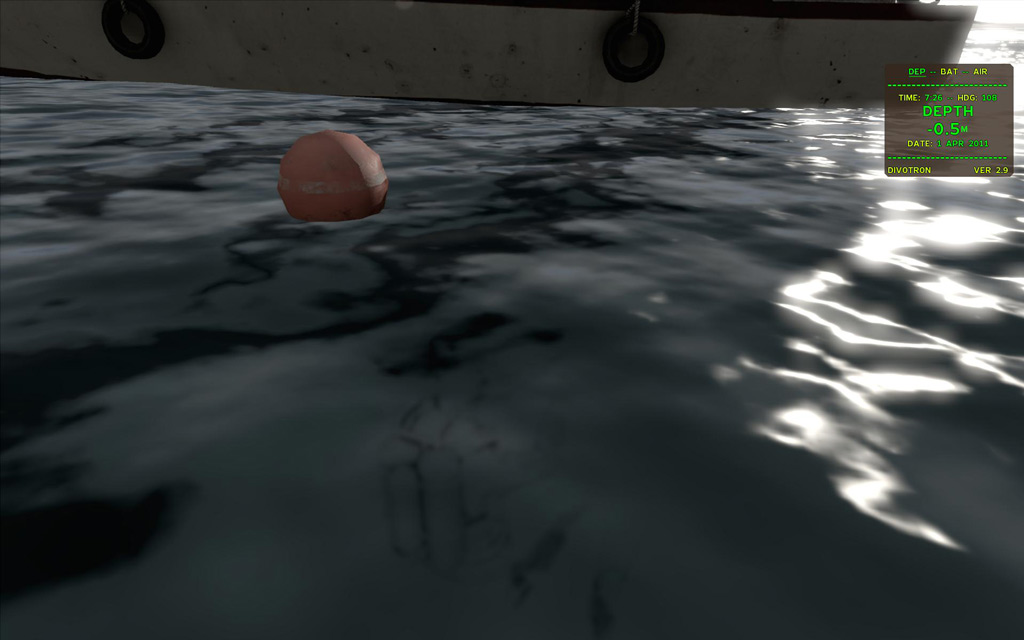 He also gave me the idea of using createVehicleLocal to create the invisible pond in game and then deleting it when I detach the pond (when surfacing). It's easier and cleaner that way and works fantastically. Thanks Defunkt!