the units are ready for the first release
so here goes
DAVEYGARY'S RANGERS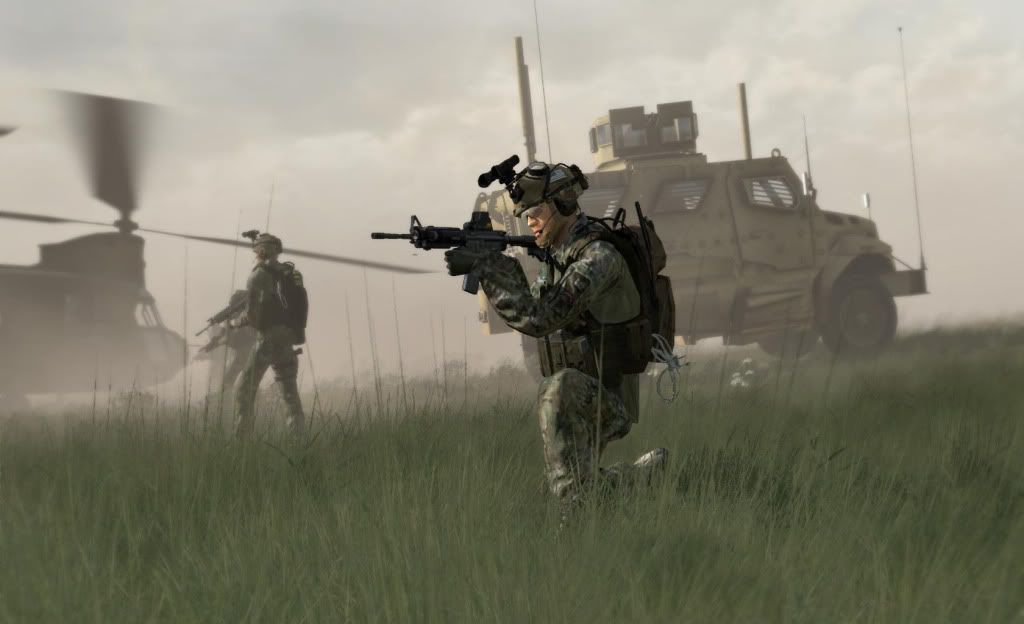 These models are still in the beta phase so i am sure there are going to be a few issues,
but hopefully not too many.
The Rangers include;
Team Lead
Squad Lead
Ranger (cqb)
Ranger (Silenced)
Ranger (40mm)
Medic
Marksman
Automatic Rifleman
Engineer
Anti Armor Specialist
Thanks;
I would like to thank all involved including;
The 2nd Ranger Battalion (www.atasteofwar.com)- (alpha and beta testing aswell as script and minor editing)
ShadowGB - (vertices painting and weighting help, some help with shadow and various other problems)
Binkowski - (For use of his Force Recon merrel boot textures and for advice and help with many problems)
Johannes - (use of his special forces models (gear outlines) and textures)
bohemia Interactive - (use of the russian base model which i edited into the wonderful models before you)
thank you Rabbity for the use of your multicam textures which unfortunatly i didnt use but gave me the idea
to reskin the models in a higher resolution pattern and for everyone else that has helped me along the way
it was appreciated!!!!
I am also going to include my ESS Tactical Sunglasses mod, i know a few of you guys has asked me about them
so here they are, These also include;
HGU 56 FLIGHT HELMET
GENTEX MFS MAXILLO FACIAL SHIELD FOR HGU 56 FLIGHT HELMET
HGU 56 FLIGHT HELMET (VISOR DOWN)
ESS GLASSES (clear,yellow,black)
ESS ICE NARO WITH COMTAC II, SURFIRE AND RHINO MOUNT (arma 2 oa us army vanilla)
Thanks to Christian1987 for all your help getting these ingame!
Models include;
Rangers.pbo,
Rangers.daveygary.bikey
ESS_Tactical_sunglasses.pbo
ESS_Tactical_Sunglasses.daveygary.bikey
Link;
Rangers and Shades
http://www.gamefront.com/files/20443136/rangers.rar
http://www.gamefront.com/files/22828360/ess_tactical_sunglasses_rar
http://www.gamefront.com/files/20433811/daveygary_backpacks_rar
Thank you all for your patience!!!!!!!!!
edit - sorry for the post on the WIP forum, i have created this i hope its int he right place!