Information:
Hello! So from ArmA 3... to ArmA 2? Well reason is why I moved back to my roots of modding is simply because ArmA 2 is way modding friendly than its son ArmA 3 at least for me, As I know more about modding in ArmA 2 and it is simpler and easier I decided to put the HKDF mod on lockdown and create a new mod!
What is this mod about? This mod is set in two episodes, Episode one which is this one "Rebirth" is set in times of independence war for Epirus or in full "Principality of Epirus" once Episode 1 aka mod is finished second episode will start. But now onto the story!
Story:
Epirus was known as "Despotate of Epirus" or "Principality of Epirus" was once a successor of the Byzantine Empire not forgetting that it was the most powerful tribe in Greece... Epirus did not manage to strive with its power as it collapsed due civil war and Ottomans conquering Greece and the rest of Balkans however restored later on as Principality of Epirus by Ottomans later on taken down, in the beginning of the World War 1 the Epirotes have declared independence as "Autonomous Republic of Northern Epirus" but later on in 1919 Epirus was given to Greece and Greek forces moved in clearing out the independence movement...
Year 2015, Greek economy has became worse and its politics has became unstable, one man called "Nikephoros Ioannidis" believes that he has the royal ties to the Kings of the Epirotian Despotate with his believe that with a rebirth of Epirus, the life in Greece can become better, by the Protocol of Corfu Epirus was to be given independence under Albanian sovereignty however it did not succeed as the Albanian government collapsed and Greek Army marched in. Nikephoros in his past "life" was a rich businessman hit by the Greek economy lost his business and income however not the money he earned, Epirus even in the early 21st century had its underground independence movement but without fundings there was a no go, as the life in Greece was getting worse by the economy the independence movement has become larger Nikephoros has donated all his saved money to the leader's and with the ideology of Principality Nikephoros has met his goal of becoming the Nikephoros IV.

Propaganda was spreading though the whole Epirus, many young Epirotes men and kids that were hurt by the economy of Greece and its living standards wanted to live in better place, with the amount of money, weapons were bought from gun dealers from Balkans, mostly old G3's and G3A3's and loads of paramilitary uniforms with Russian Tiger Stripe camouflage, which gave the soldiers of the Principality of Epirus name from Greece as "Epirotian Tigers" by times Greece was hit with the news but with its weak politics and military on the line of house fights was skeptical about what to do but were still loyal to the President.

2017, Emmanuel Katsaros, the appointed Minister of Foreign Affairs has declared independence for the Epirus as not longer Provincial Government but as fully independent monarch state under the rule of Nikephoros IV, Greece as of course denied such a event and has declared that military will be moved into Epirus to calm the area down. The Principality of Epirus has taken the Northen Epirus flag as a current flag of the state.

UN however has not declared anything about the situation but few countries has spoke out that accepts Principality of Epirus as a sovereign state few of them are "Republic of Capraia, Republic of Chernarus and Switzerland" but this... Is only the beginning
As you know Im not a great novelist :P
Screenshots:
http://i1328.photobucket.com/albums/w538/Sakop/arma2oa2013-04-2700-07-50-274_zps43b1a134.png
http://i1328.photobucket.com/albums/w538/Sakop/arma2oa2013-04-2703-35-31-374_zps3f497693.png
http://i1328.photobucket.com/albums/w538/Sakop/1_zps08b4add6.png
http://i1328.photobucket.com/albums/w538/Sakop/2_zps6fb9d261.png
http://i1328.photobucket.com/albums/w538/Sakop/3_zps3bfca825.png
http://i1328.photobucket.com/albums/w538/Sakop/4_zpsff22e00e.png
http://i1328.photobucket.com/albums/w538/Sakop/buldozer2013-04-2801-39-08-730_zpsbd57866f.png
http://i1328.photobucket.com/albums/w538/Sakop/buldozer2013-04-2801-39-20-925_zps99484bfc.png
Epirote Independence Infantry, created from Vilas's mlod's from bottom :) still a lot to fix.
Epirote's are well known for great warfare in the mountains as their region has loads of them!
I as well got a nice hat model however unable to bake normal mapping for it... If there's anyone that would like to help me out getting NOHQ map for it I would of be grateful :) Surely would of be a great replacement of the current Officer hat.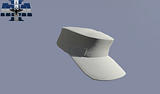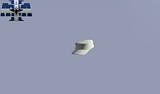 Credits:
Andrew Marley - Russian Tiger Camouflage
Vilas - MLODS
ACE - G3
BIS - ArmA of course :P
I will be getting some custom stuff in so no worries! probably will have own weaponry :) as there is already something custom... *hint hint* head wear :P
If you have any ideas for the mod, anything you would like to see or contribute in making the mod? feel free to by any means and way! ;)
Please remember that this is fiction!
BIS Forum Topic -
Here
Added 10 hours 3 minutes later:
Moving away from the habit of using ACE weapons, I decided to give the Epirotian Independence Army a HK G33N, its just like normal G3 but its a export version and in 5.56 NATO cartridge, of course credit to Vilas for his mlod's and textures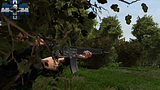 Photobucket - Picture 1
Photobucket - Picture 2
Full Size -
Picture 1
Picture 2