Vodka In The Morning

by
Callum :)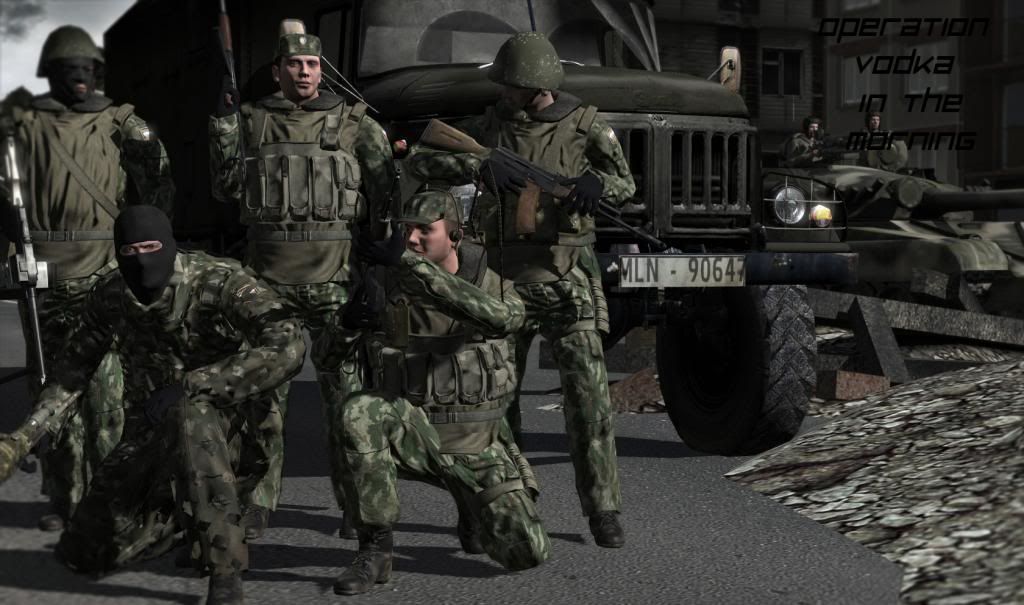 Description:
You are part of a large scale operation where Russian forces are starting to push the US out of key towns. You can play as 2 different squads with different specialties.
Installation:
Extract the .pbo file(s) to your ArmA2 Operation Arrowhead\(Mp)Missions folder.
Notes:
any advice on improvement or listing bugs is greatly appreciated.
Known issues:
None so far....