****SVD (Dragunov)*****

http://www.moddb.com/mods/hotshotmikes-arma-3-armory-mod
This will add a HD Textured Model of the SVD (Dragunov) into Arma 3 using the Standard PSO Style sniper optics Plus Super HD Sounds This weapon Does not Support any kind of optics or other attachments
Credits
Ettubrutesbro
WangChung
KingFriday
Smith
The Dragunov was designed as a squad support weapon since, according to Soviet and Soviet-derived military doctrines, the long-range engagement ability was lost to ordinary troops when submachine guns and assault rifles (which are optimized for close-range and medium-range, rapid-fire combat) were adopted. For that reason, it was originally named Самозарядная Винтовка системы Драгунова образца 1963 года "Self-Loading Rifle, System of Dragunov, Model of the Year 1963."
*******Dragunov SVU**********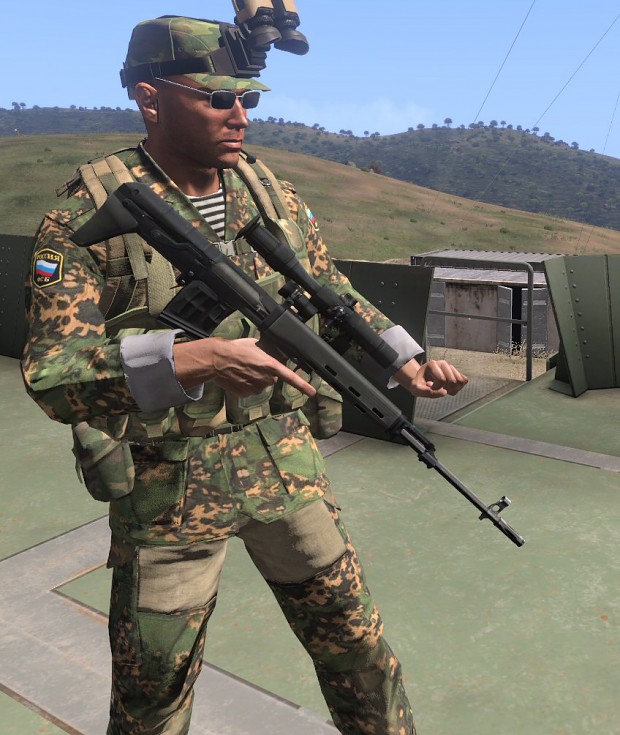 http://www.moddb.com/mods/hotshotmikes-arma-3-armory-mod
bullpup configuration of the SVD sniper rifle. The SVU was developed to meet the needs of the security forces of the Russian Ministry of Internal Affairs, such as OMON. The SVU was first seen in use in the First Chechen War. Originally, the plan was to just slightly modernize the aging SVD, but the designers eventually realised that the configuration of the weapon would have to be completely altered, leading to the creation of the SVU
Requirements
SVD -Download above!
Credits
B0T
NightmareMutant
KillerExe_01
Rimuto
Casper.
----------
Downloads are As They do not have attach points only the PSO that is allready on the weapon