The Eurocopter HH-65 Dolphin is a twin-engined, single main rotor, MEDEVAC-capable Search and Rescue (SAR) helicopter operated by the United States Coast Guard (USCG). It is a variant of the French-built Eurocopter AS365 Dauphin.
HH-65A
Initial USCG version, powered by two 734 shp (547 kW) LTS101-750B-2 turboshafts and with an 8,900 lb (4,000 kg) M.T.O.W.
HH-65B
Avionics upgrade undertaken on a portion of the fleet. Retrofit included an NVG-compatible integrated flight management avionics suite consisting of two GPS-embedded CDU-900G control display units and two MFD-255 multifunction flat panel displays. The HH-65B upgrade was undertaken at the Coast Guard's Aircraft Repair and Supply Center (ARSC) in Elizabeth City, NC, with the first aircraft rolling-off the post-depot maintenance (PDM) line in March 2001.
HH-65C
HH-65A/B upgraded with new 934 shp (696 kW) Arriel 2C2-CG engines that provide 40% more power and higher performance, plus an upgraded tail gearbox, long-nose avionics compartment, increased 9,480 lb (4,300 kg) MTOW, expanded lateral flight envelope and Vehicle and Engine Multifunction Display (VEMD) with First Limit Indicator (FLI). First retrofit completed in October 2004.
MH-65C
Initially intended only for use by the Multi-Mission Cutter Helicopter (MCH), a further enhancement of the HH-65C within the USCG's Deepwater effort, includes the installation of a 10-blade low-noise Fenestron, relocated avionics, and an airborne use of force package (in common with that of the modernized HH-60T) which provides the capability to fire warning and disabling shots from the air. The MH-65C is used in 'airborne use of force' missions, such as the Helicopter Interdiction Tactical Squadron (HITRON) mission taken-up by the MH-65C in early 2008. AUF aircraft are armed with the Barrett M107CQ 12.7 mm anti-materiel rifle and M240G 7.62 mm machine gun.
MH-65D
MH-65C with an upgraded flight navigation system common to Department of Defense helicopters.[3] The first production MH-65D was completed on January 20, 2011 and is fitted with a Honeywell HG7502 radar altimeter, two Honeywell H-764G EGI's (embedded GPS/inertial navigation systems) and two control display units CDU-7000D from Rockwell Collins. 97 HH/MH-65Cs will be upgraded to MH-65D standard.[4]
MH-65E
The MH-65E will incorporate upgrades that will modernize the cockpit by installing digital "glass" cockpit instruments, known as the Common Avionics Architecture System (CAAS), similar to those installed in the Coast Guard's upgraded MH-60T Jayhawk Medium Range Recovery (MRR) helicopters. The Echo upgrade will also replace the legacy analog automatic flight control with a digital system, and installing a digital weather radar system. The MH-65E model is expected to begin to be delivered to the fleet 2017
The Eurocopter SA 365/AS365 Dauphin 2 (Dolphin) is a medium-weight multipurpose twin-engine helicopter currently produced by Airbus Helicopters. It was originally developed and manufactured by French firm Aérospatiale, which was merged into the multinational Eurocopter company during the 1990s. Since entering production in 1975, the type has been in continuous production for nearly 40 years.
The Dauphin 2 shares many similarities with the Aérospatiale SA 360, a commercially-unsuccessful single-engine helicopter; however the twin-engine Dauphin 2 did meet with customer demands and has been operated by a wide variety of civil and military operators. Since the type's introduction in the 1970s, several major variations and specialised versions of the Dauphin 2 have been developed and entered production, including the military-oriented Eurocopter Panther, the air-sea rescue HH/MH-65 Dolphin, the Chinese-manufactured Harbin Z-9 and the modernised Eurocopter EC155.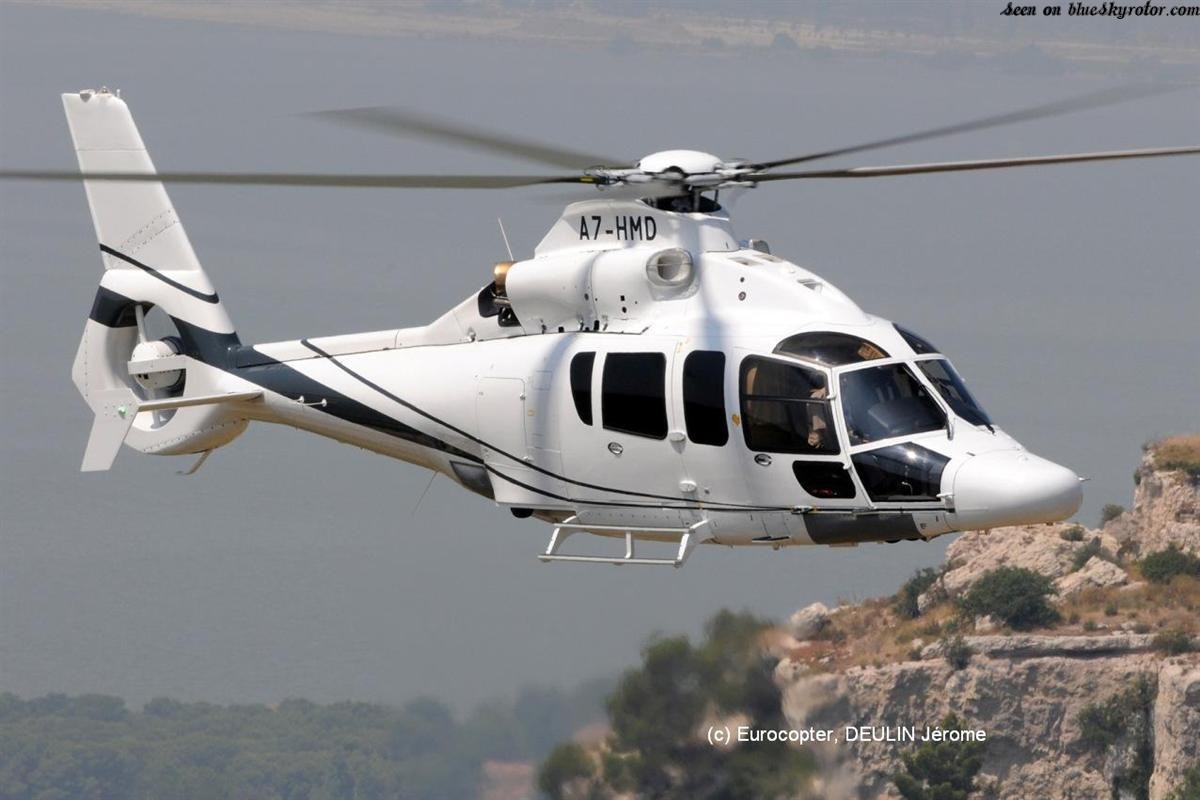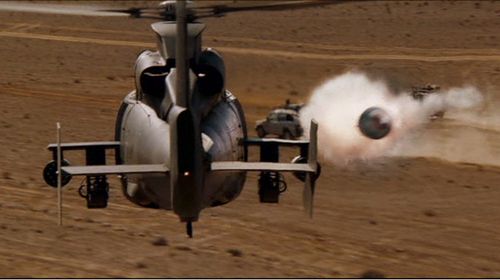 [img]https://encrypted-tbn3.gstatic.com/images?q=tbn:ANd9GcQ0in1AAoK84xreB0sZ-BqDIXlLe-Ep75hu3yD9hQtViMTSxosm[/img]
panther...
CIAMercs