Another day another addon...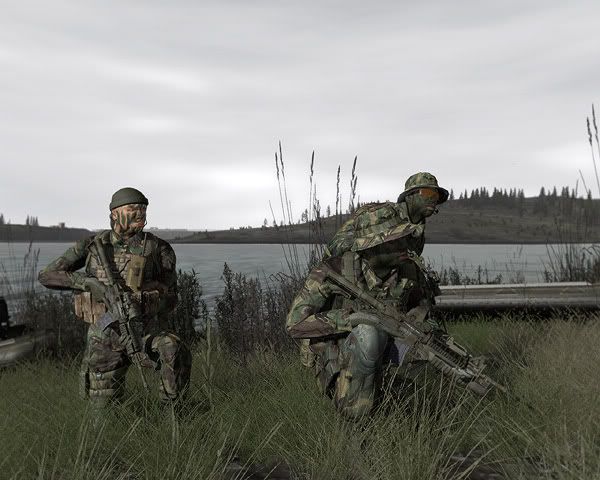 These units are generics (see my WIP thread for long explanation) designed to represent any British special forces units. They are reskins of the stock BI models and I do not intend to change the models at this time. Anyway enjoy them and as usual if you take any cool pics feel free to post them up in here always keen to see what other people do with my work.
They come in 3 varieties: Desert, Mixed and Temperate. On top of this the body armour can also come in temperate or desert variants and in the mixed units there some guys will use desert bush hats and others green ones. anyway enjoy...
Desert:
http://i103.photobucket.com/albums/m140/Aeneas2020/UKSFDESRelease1a.jpg
http://i103.photobucket.com/albums/m140/Aeneas2020/UKSFDESRelease1b.jpg
Mixed:
http://i103.photobucket.com/albums/m140/Aeneas2020/UKSFMIXRelease1b.jpg
http://i103.photobucket.com/albums/m140/Aeneas2020/UKSFMIXRelease1c.jpg
Temperate:
http://i103.photobucket.com/albums/m140/Aeneas2020/UKSFTMPRelease1a.jpg
http://i103.photobucket.com/albums/m140/Aeneas2020/UKSFTMPRelease1b.jpg
Download:
http://www.filefront.com/14975601/A2020_UKSF_V1.rar