This is the 1REV re-edited, updated mod and renamed ArmaDeus.
Contents included in mod:
French units: 1er RCP, 1er RPIMA, 2e REP, 2e REP(daguet), 2e REP(ISAF), Commandos Hubert (diver), Commandos Marines, GIGN, VBCI.
Belgian units: forest units, desert units, Commandos, SFG, CGSU, Piranha.
A-TACS: forest units, desert units.
Civilians: press reporter, civilians.
Weapons: famas, flashbang and Beretta M93R.
Miscellaneous: ragdoll modified (better realism). If you want to use another ragdoll mod or don't like it, remove "ragdoll.pbo" in the mod.
Thanks:
gogus12 who created the 1REV mod and helped for this,
Super-Truite for the flashbang,
Sebj84 for the Beretta M93R,
Purple for the FAMAS included,
Gamma for the VBCI,
Lord Jarhead (JSRS) for the sound of the FAMAS,
Opticalsnare for permission to modify and use Flying bodies Physics Mod.
Pictures: (10 pics)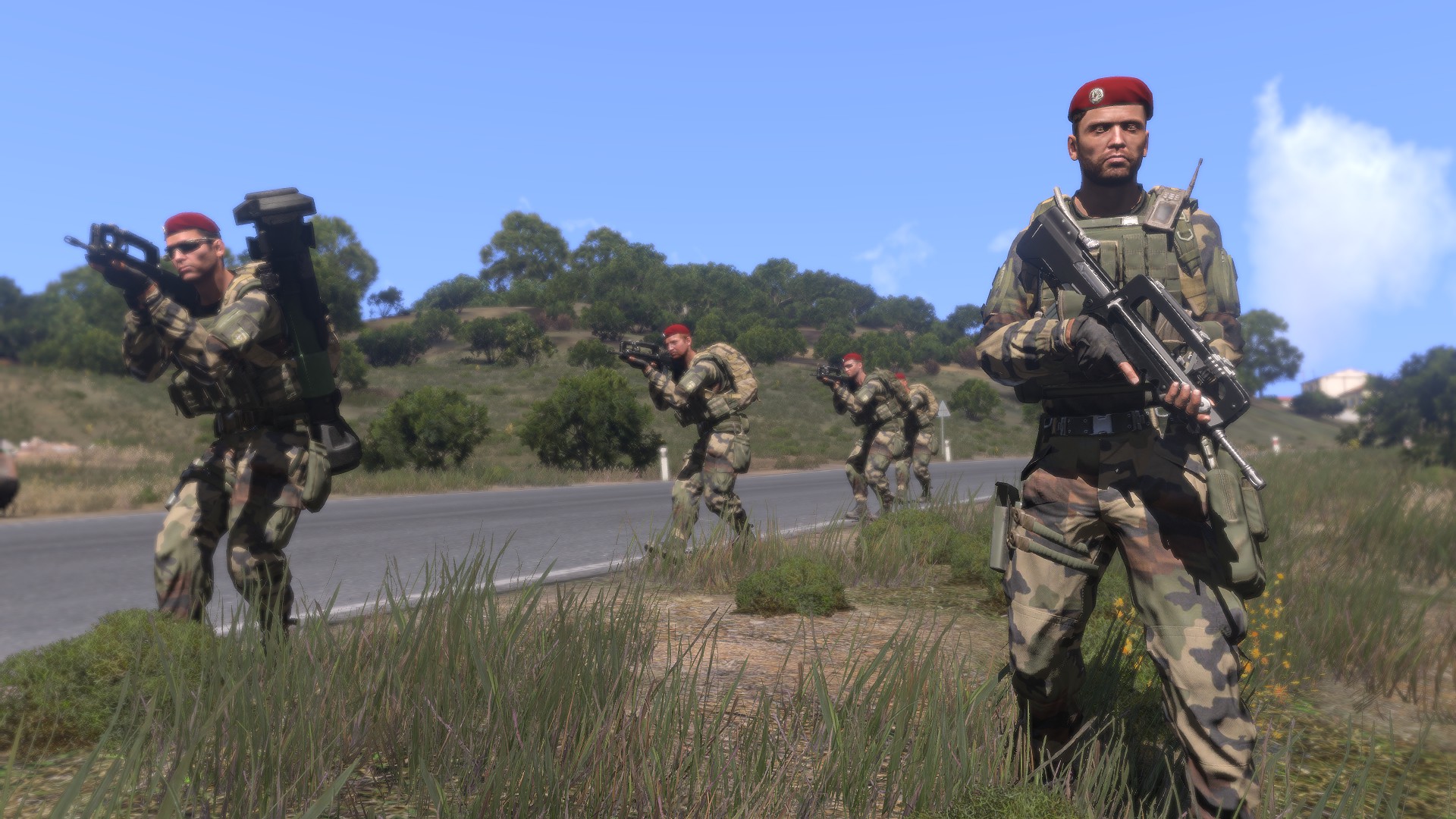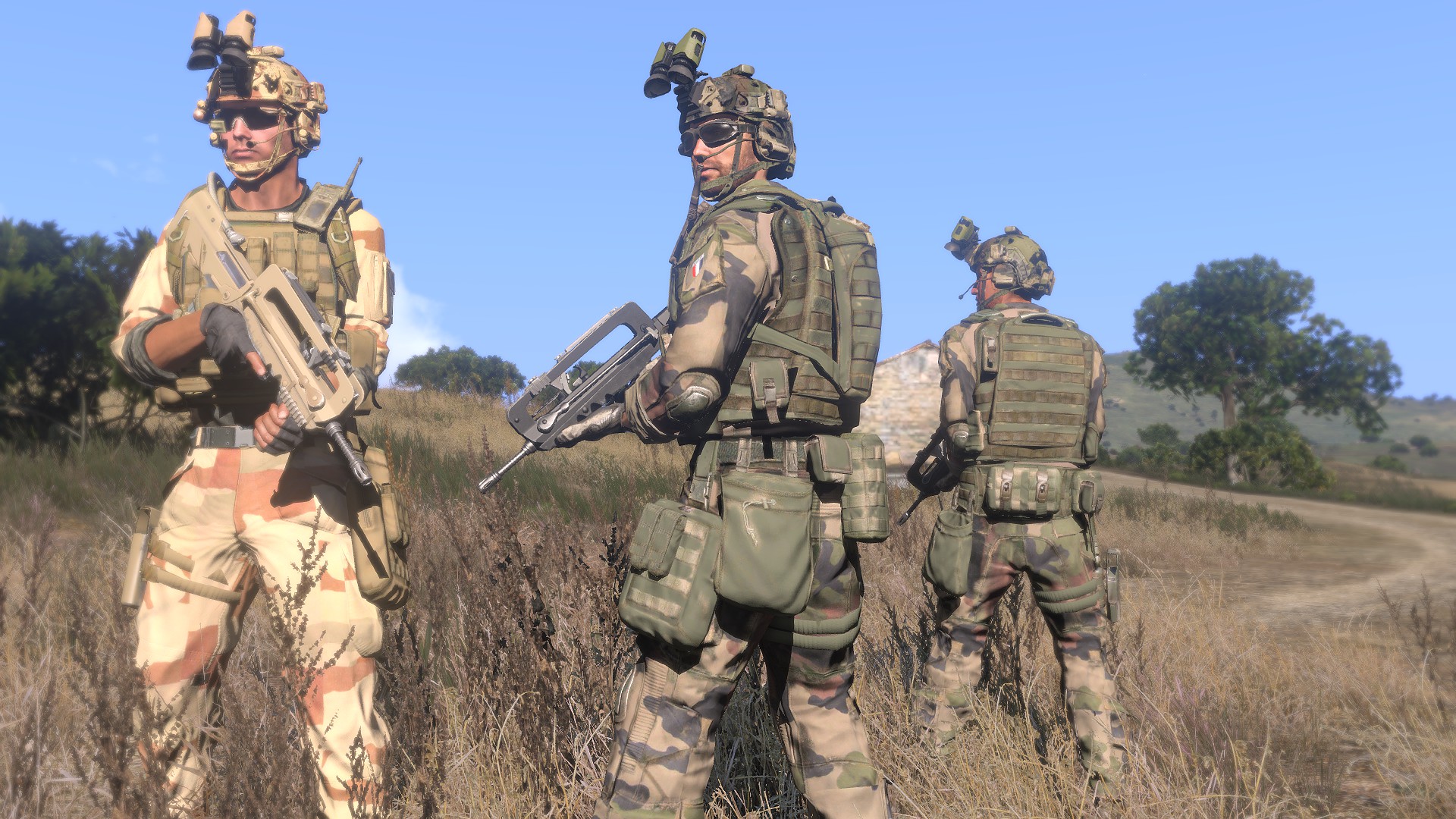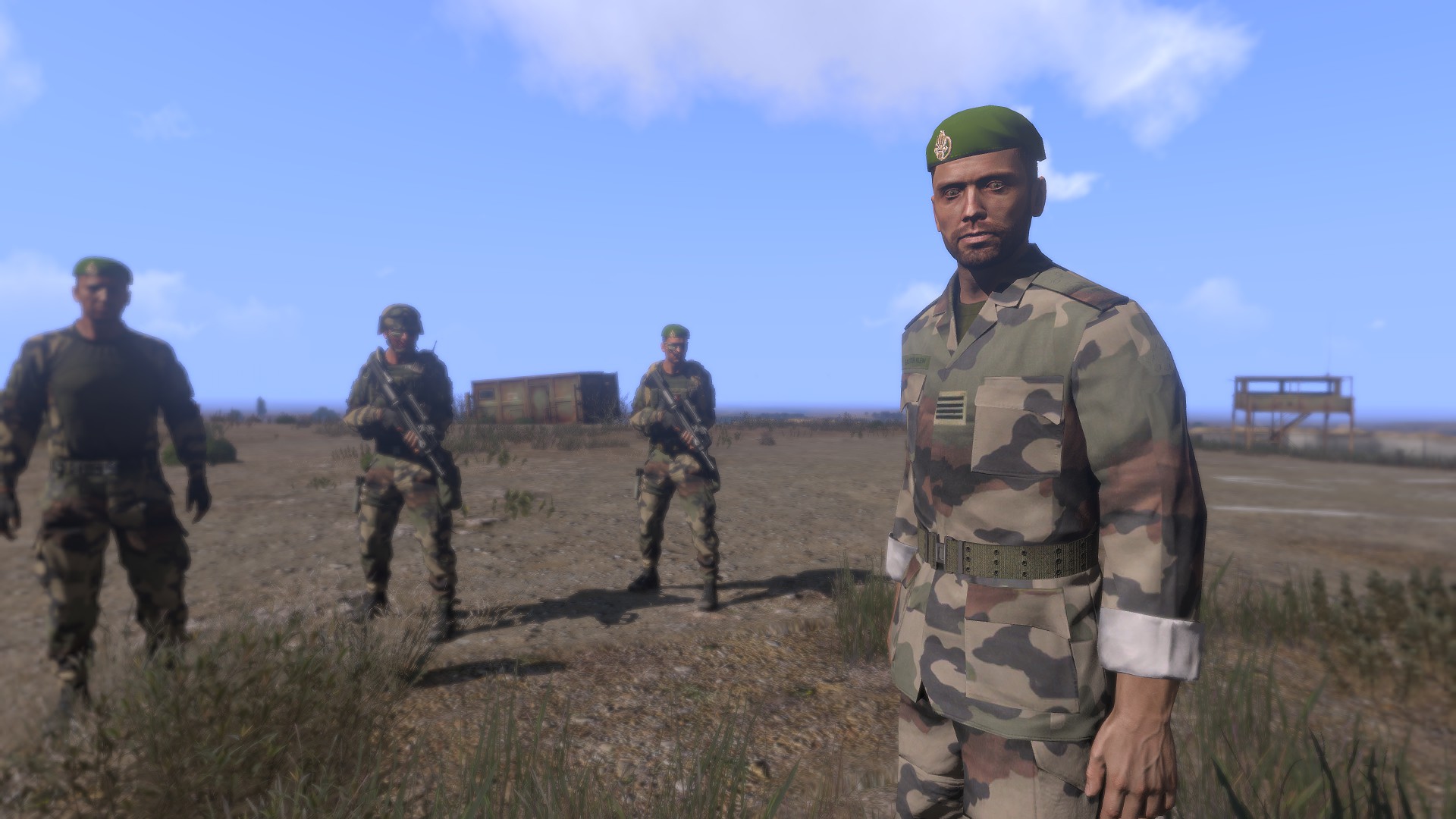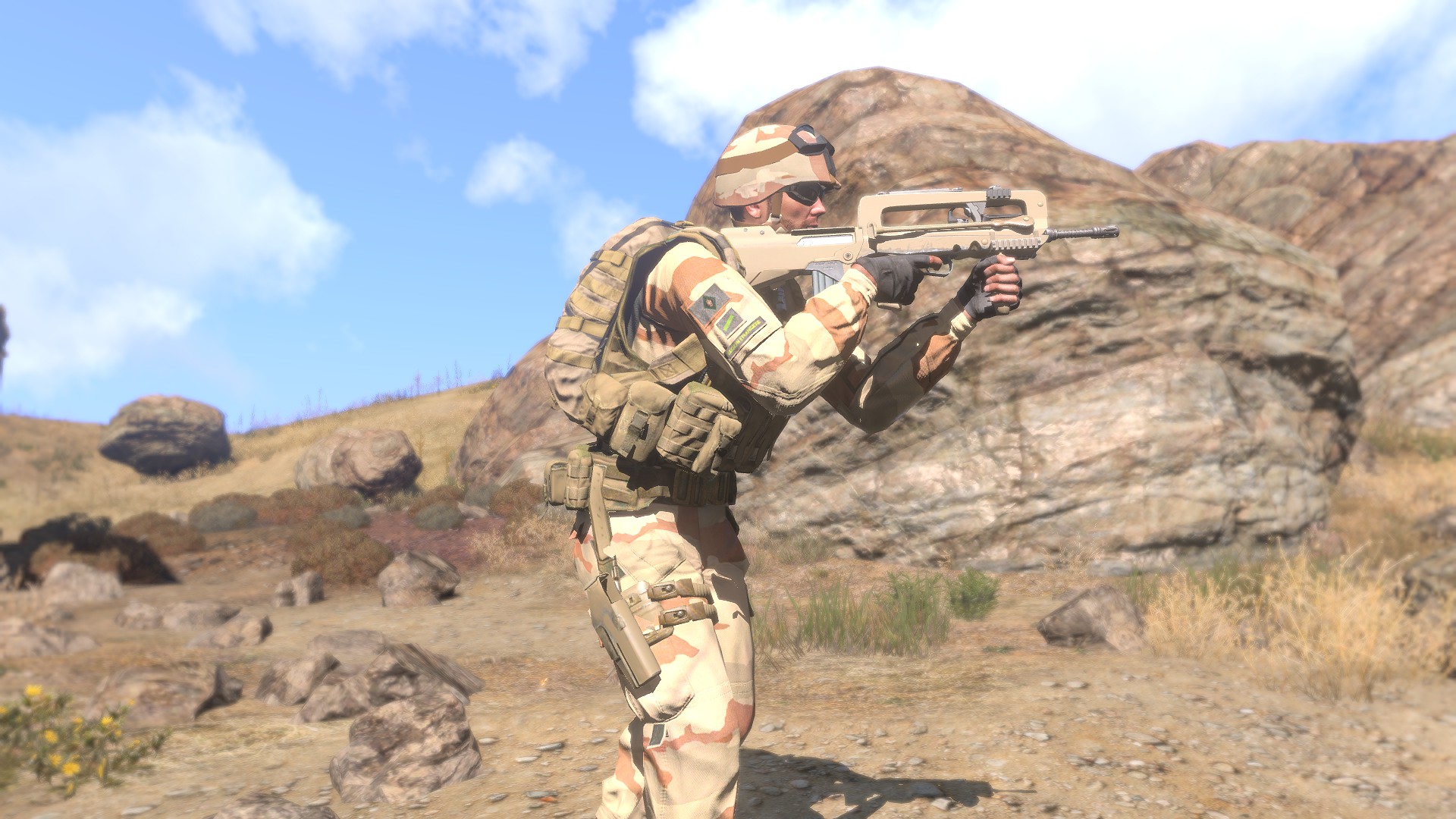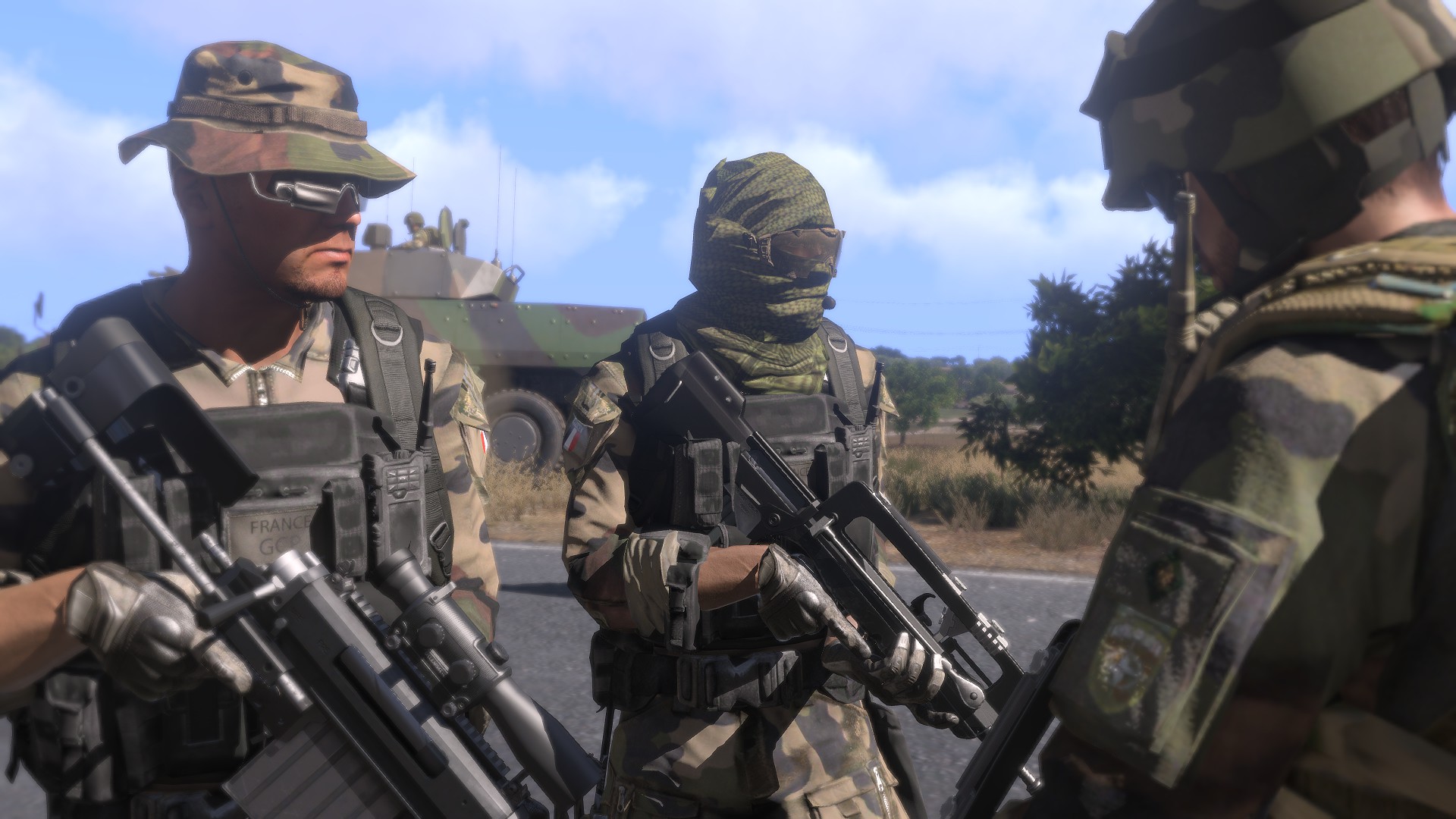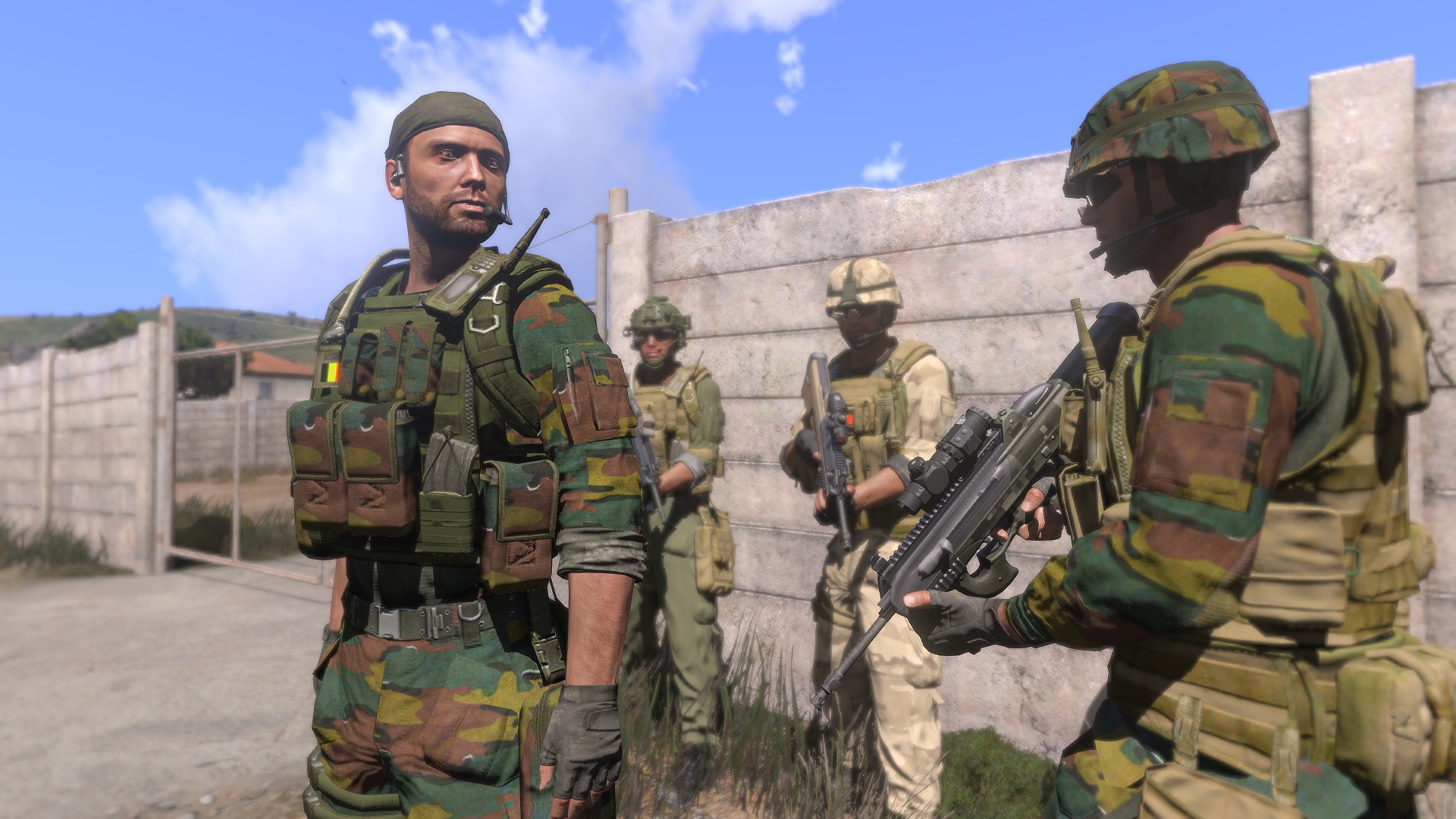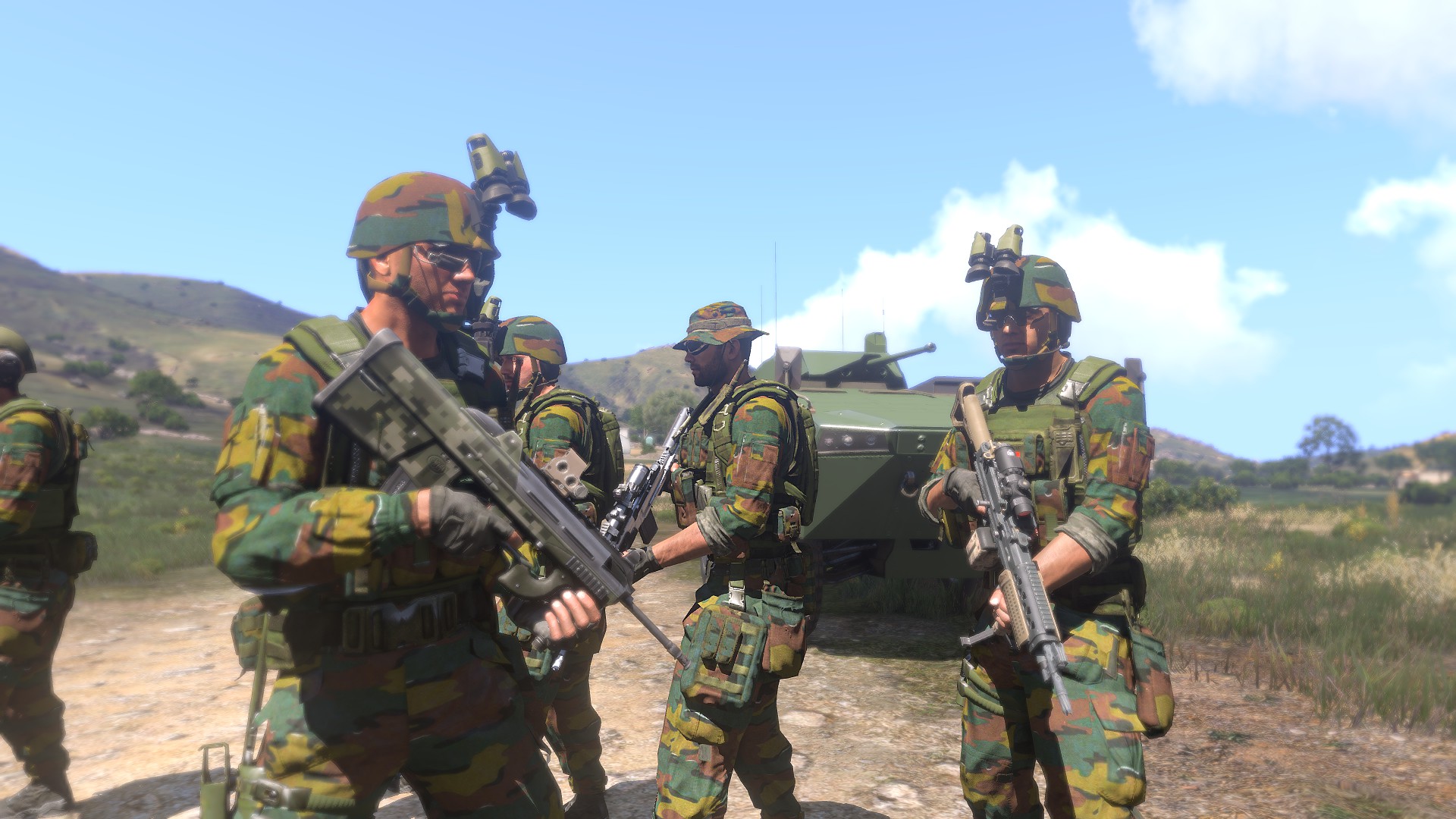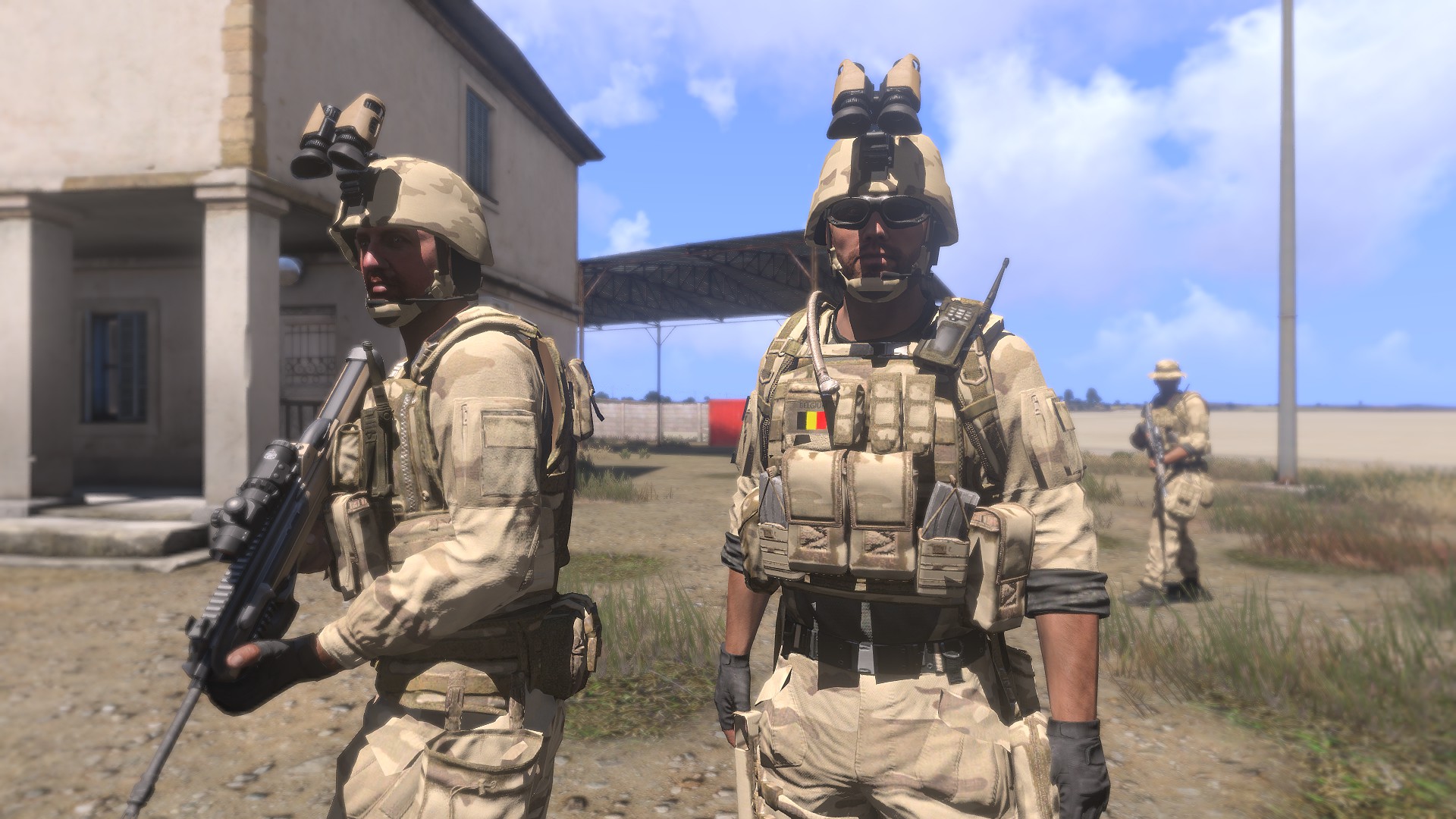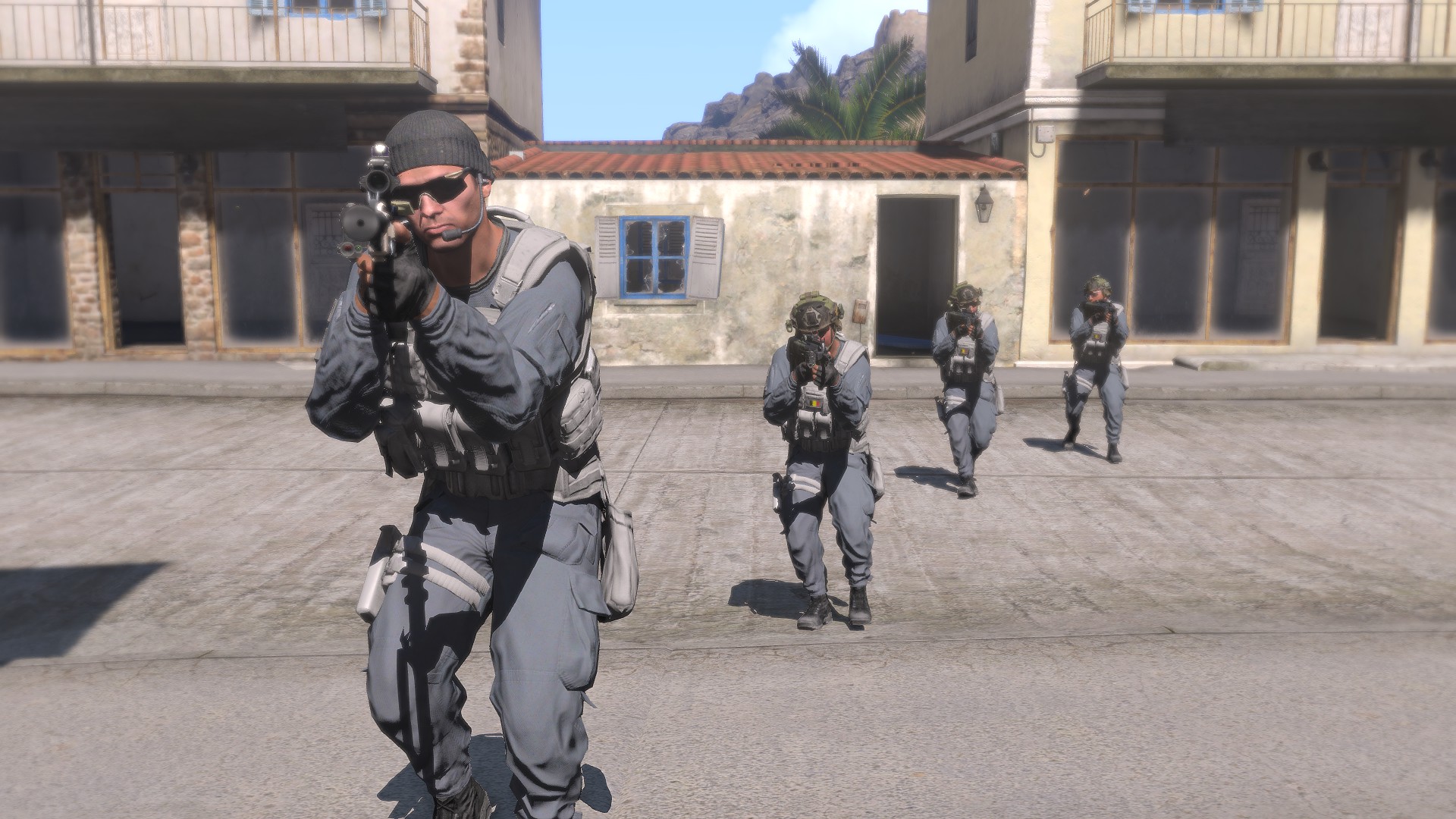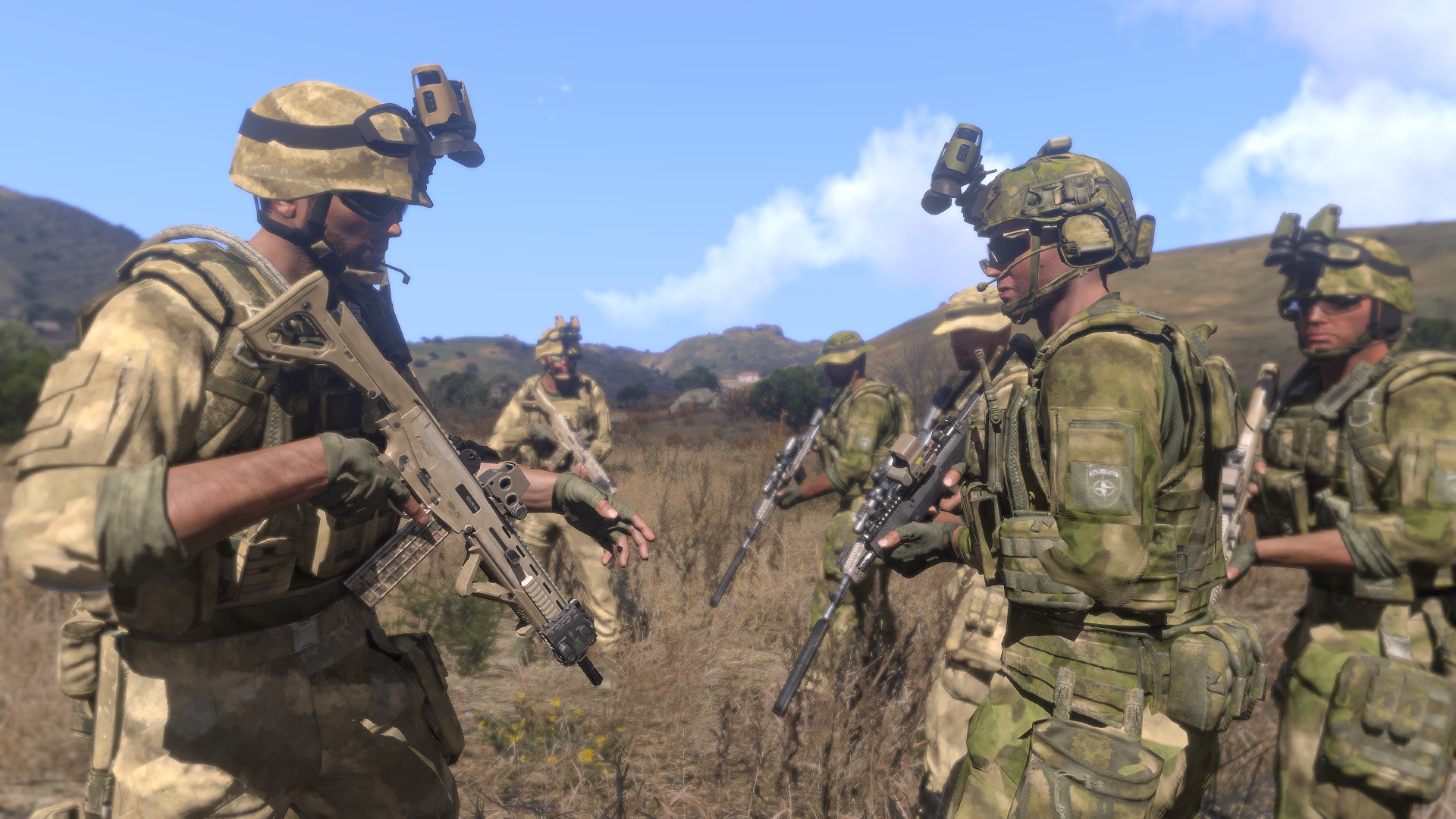 DOWNLOAD MOD CLICK HERE