Hey, I'm justing gonna be throwing out the idea of a unit mod based on Operation Just Cause (1989-1990). Five units would be included (three US, two Panamanian).
7th Infantry Division (U.S.)

Equipment:
-Woodland BDU with subdued 7th Infantry Division patch on the left arm and a full color US Flag Patch on the right arm.
-"Cabbage Patch" or "Ragtop" Helmets (covered with torn up BDU cloth to disguise the distinctive shape,this was the one of the identifying traits for the 7th Infantry).
-Jungle Boots
-ALICE Gear and PASGT Vest
Picture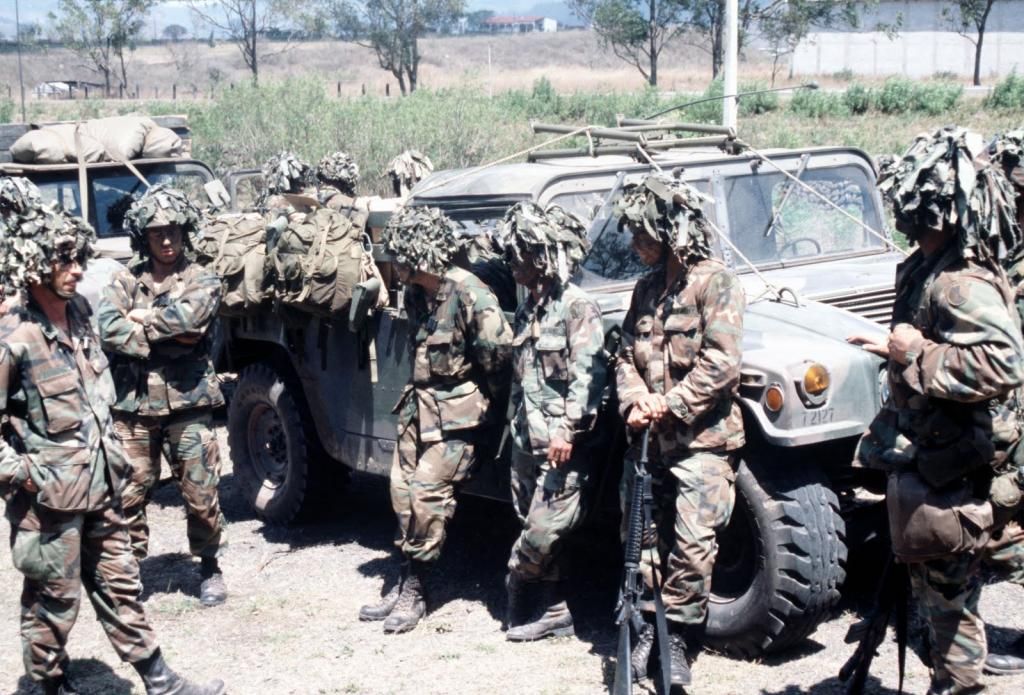 82nd Airborne Division (U.S.)

Equipment:
-Woodland BDU and Helmet, similar to the US_Military_Mod, but with a subdued 82nd Airborne Patch and full color US Flag below it on the left arm.
-PASGT Vest and ALICE Gear
-Jungle Boots
Picture
1st Special Forces Operational Detachment Delta (Delta Force)

Equipment:
-Woodland BDU with full color US Flag Patch
-Black Pro-Tec Helmet with goggles
-Black PT Body Armor with US Flag Patch on the front
-Dual sets of Knee Pads
-Jungle Boots
Pictures
http://www.softairmania.it/threads/215389-1989-Panama-1st-SFOD-D
Battalion 2000 (Panama)
Equipment: Couldn't find an accurate list of what equipment the Panama Defense Force used apart from that the M1 Helmet was their standard headgear, but these photos should provide a rough idea of what they looked like.
Dignity Battalion
Equipment: Mostly civilian clothing and improvised webgear with the exception of their infamous red shirt.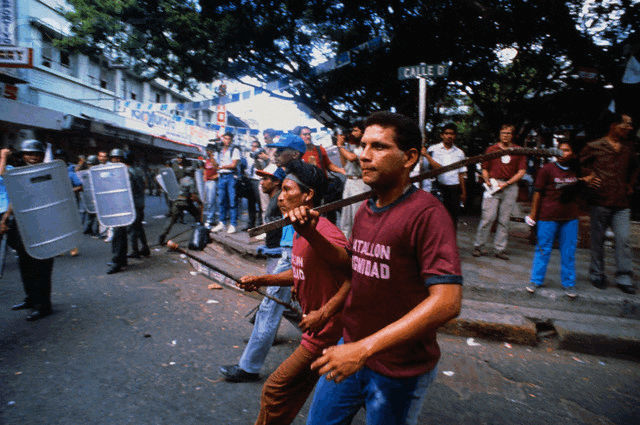 Weapons
US: Same weapons as Cold War Rearmed (M16A2, M203, M60, M21), but with the then brand new M249 and M4 Carbine for Delta Force (since there isn't a mod for older AR-15 carbines yet).
Panama: Mixture of Western and Soviet equipment, like the Takistani Army.
Vehicle
US: Same as Cold War Rearmed, but with the M551 Sheridan added for the 82nd Airborne.
Panama: UH-1 Helicopters, ZSU-23 AA guns, technicals, various Western armored cars and APCs such as the V-100 or M113.